Scandinavia & Baltic Circuit
Booking Dates
07/01/2023 through 08/22/2024
Travel Dates
07/01/2023 through 08/25/2024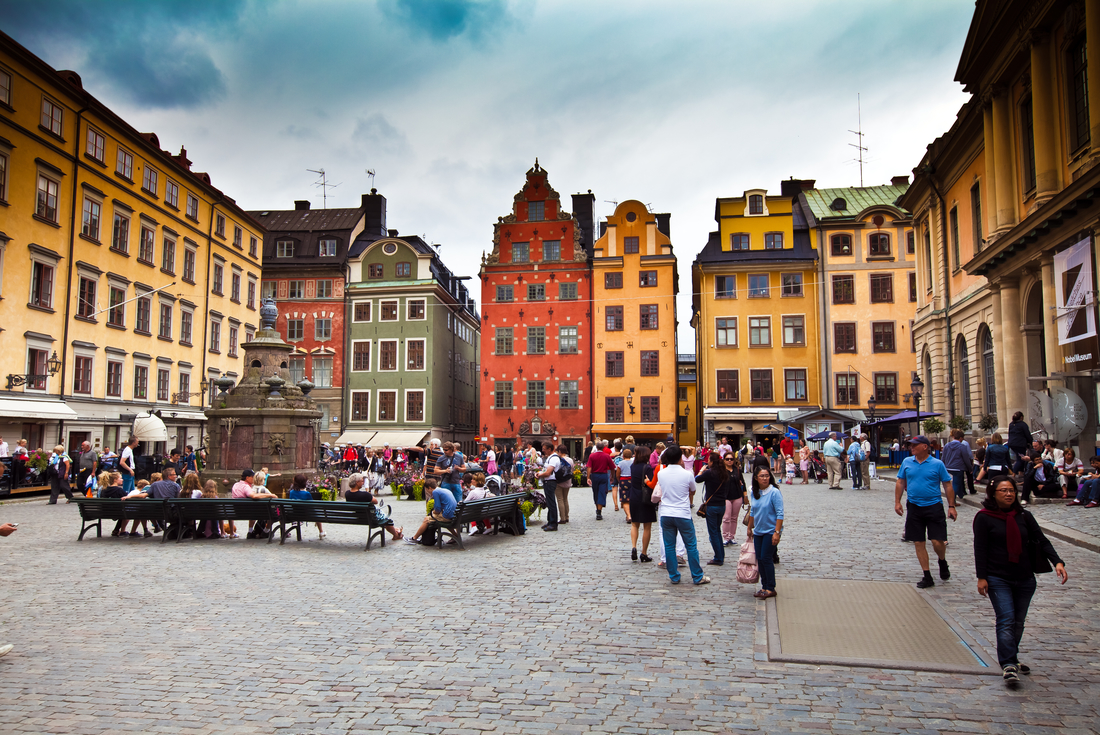 Scandinavia & Baltic Circuit

Explore the highlights of Scandinavia before travelling south into the Baltic states on this epic 32-day adventure through northern Europe. As well as hitting the hubs of Oslo, Helsinki and Stockholm, discover the lesser-known but no less fascinating cities of Riga and Klaipeda, as well as Aukstaitijia and Curonian Spit national parks. The countries Estonia, Latvia and Lithuania are a few of the continent's last true undiscovered secrets – the fairy-tale turrets and cobbled lanes of old Tallinn, the baroque flair of Vilnius and the poignant history of Soviet occupation are not to be missed. This really is a one-of-a-kind itinerary.

Activities
Copenhagen – Visit to Freetown Christiania with Local Guide
Copenhagen – Bike Tour
Malmo – Leader Led Walk
Vrango Island – Day Trip
Vrango Island – Island Tour with Local Guide (Oct to Apr)
Vrango Island – Sea Kayaking (May to Sep)
Oslo – Leader-led orientation walk
Bergen – Bergen Museum and Bryggen Guided Walk
Gudvangen – Naeroyfjord Boat Cruise
Lillehammer – Maihaugen Open Air Museum
Mora – Swedish Lakes Bicycle Tour
Stockholm – Vasa Museum
Sigulda – Gauja River Cable Car
Sigulda – Day Trip
Sigulda – Turaida Castle Guided Tour
Siauliai – Hill of Crosses
Curonian Spit – Bike Ride
Curonian Spit – Full Day Trip to the National Park
Aukstaitija National Park – Guided Kayak Trip
Highlights
Explore Copenhagen like a local and hop on a bike. There is no better way to see the major sites, as well as explore hidden corners of this beautiful city.
Aukstaitija National Park offers unique opportunities for both activity and relaxation. Canoe across pristine lakes, indulge in home-cooked meals and cleanse yourself in a traditional sauna.
Norway's fjords feature some of the most stunning scenery on Earth. Cruise past waterfalls and snow-capped peaks through the narrow Naeroyfjord
Discover Stockholm's maritime history at the Vasa Museum, which houses an original wooden war ship from 1628. This impressive vessel gives you a rare glimpse into the naval power Sweden was once famous for.
With its perfectly preserved medieval wall and watchtowers, Tallinn's quaint Old Town is a great place to explore with your small group.
| Day | Description | View All |
| --- | --- | --- |
| Day 1 | Copenhagen | Details |
| Day 2 | Copenhagen | Details |
| Day 3 | Malmo / Gothenburg | Details |
| Day 4 | Gothenburg | Details |
| Day 5 | Vrango Island / Gothenburg | Details |
| Day 6 | Oslo | Details |
| Day 7 | Oslo | Details |
| Day 8 | Oslo | Details |
| Day 9 | Bergen | Details |
| Day 10 | Bergen | Details |
| Day 11 | Norwegian Fjords | Details |
| Day 12 | Norwegian Fjords | Details |
| Day 13 | Lillehammer | Details |
| Day 14 | Lillehammer | Details |
| Day 15 | Swedish Lakes | Details |
| Day 16 | Swedish Lakes | Details |
| Day 17 | Stockholm | Details |
| Day 18 | Stockholm | Details |
| Day 19 | Stockholm / Overnight Ferry | Details |
| Day 20 | Helsinki | Details |
| Day 21 | Helsinki | Details |
| Day 22 | Tallinn | Details |
| Day 23 | Tallinn | Details |
| Day 24 | Tallinn / Riga | Details |
| Day 25 | Sigulda / Riga | Details |
| Day 26 | Riga | Details |
| Day 27 | Siauliai / Klaipeda | Details |
| Day 28 | Curonian Spit National Park / Klaipeda | Details |
| Day 29 | Aukstaitija National Park | Details |
| Day 30 | Aukstaitija National Park | Details |
| Day 31 | Vilnius | Details |
| Day 32 | Vilnius | Details |